Join a team of islanders living with their health first.
Welcome to the Botana Team
Looking for locals who live along The Botanacine Trail to promote our locally grown and extracted products.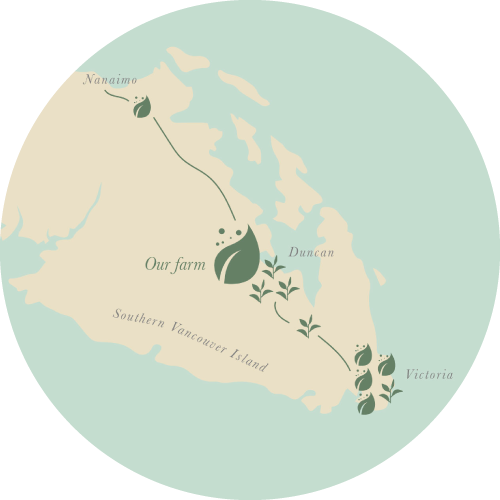 APPLY via dm on our Instagram (@botanacine):
1. You have a FB & IG account with 100+ followers / friends on each
2. You live on The Botanacine Trail (between Nanaimo & Victoria)
3. Send the handles of (3) people you got to follow our IG
Ambassador Team-Work //
+ IG: Share ALL Botanacine IG posts to your IG/FB story (3 per week)
+ FB: Choose 1 Botanacine FB post per month to share to your timeline
+ Create: 1 post per month (FB or IG) and tag @botanacine – i.e. food pic with our greens, photo of another of our products like a nasal inhaler, in a Botanacine t-shirt – can be ANYTHING Botanacine orientated, have fun & be creative!
+ Share: You pledge to share your experience of our products with your family & friends
Ambassador Benefits //
+ 1 BAG of micro greens delivered every week! (rotating/seasonal)
+ 1 FREE new product per month – to enjoy & promote (i.e. was Eucalyptol in September, Douglas Fir in October)
+ 10% OFF Discount code for yourself, family and friends
+ You become part of the Botana Team community, a group of islanders living with their health first. We provide tools & resources to help you on your personal journey as well as for friends and family